You are here
5 Reasons to Attend a Washington Wizards Basketball Game
5 Reasons to Attend a Washington Wizards Basketball Game
Capital One Arena plays host to one of the National Basketball Association's most exciting teams.
The Washington Wizards are one of the hottest tickets in the National Basketball Association (NBA). Their DC fan base is ready for another exciting season in 2019-2020, as the Wizards will look to make their fifth playoff appearance in seven years. Here are our favorite reasons to check out Wizards hoops at Capital One Arena this season. Make sure to pick up your Wizards gear at the Arena's team store before the game.
1
The Wizards have one of the most exciting guards in the NBA.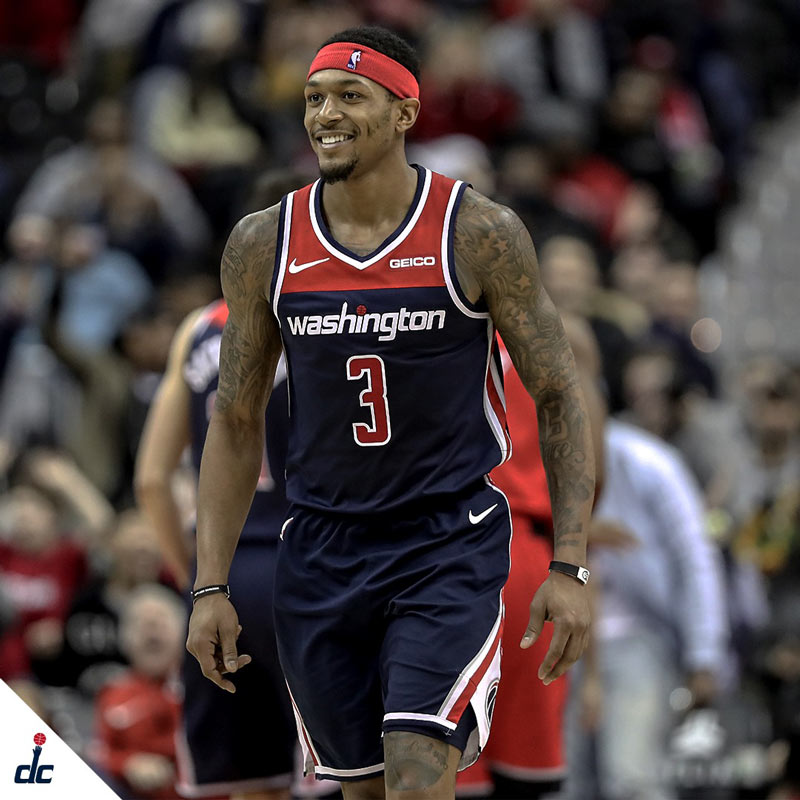 When playing together, point guard John Wall and shooting guard Bradley Beal are a human highlight reel. Unfortunately, Wall is set to miss most if not all of the 2019-20 season with an injury, but no worries: Beal has developed into a superstar himself. Bradley has rounded out his game, combining sharp shooting with an ability to attack the basket. He averaged a career-high 25.6 points per game in 2018-19 and has made back-to-back All-Star appearances.
2
The team is always competitive.
After not reaching the NBA Playoffs for five consecutive years, the Wizards have been in the postseason in four out of the last six. The team hopes that young talents like Thomas Bryant and this year's first-round draft pick, Rui Hachimura, can lead the franchise to new heights.
3
You'll see alley-oops, no-look passes and three-pointers as you watch exciting NBA action.
The Wizards will have plenty of worthwhile competition coming to town throughout the season, including matchups with James Harden and the Houston Rockets (Oct. 30), Kawhi Leonard, Paul George and the Los Angeles Clippers (Dec. 8) and Nikola Jokic's Denver Nuggets (Jan. 4).
4
Capital One Arena is a great place to see a game.
Recent renovations to Capital One Arena make for an awesome fan experience at a Washington Wizards game. Improvements include fully modernized concourses, a new sound system, new dining concepts and The Connected Fan program, a personalized digital experience that will allow you to order food and beverages and receive special offers during the game.
5
There are plenty of things to do before and after the game.
Capital One Arena is located in Penn Quarter / Chinatown, one of the liveliest neighborhoods in the District. There are dozens of restaurants nearby, as well as the shopping hub that is CityCenterDC. The Smithsonian American Art Museum and the National Portrait Gallery are housed in the same building across the street, while the National Gallery of Art is a short walk away. Have another night in the city? Check out a play at Ford's Theatre or Shakespeare Theatre Company.