You are here
11 Ways to Make the Most of Spring in Washington, DC
11 Ways to Make the Most of Spring in Washington, DC
The nation's capital shines in spring with the National Cherry Blossom Festival, outdoor activities, sports action, free events and so much more.
DC owns springtime. Its signature celebration, the National Cherry Blossom Festival, is the centerpiece, but the city offers so much more as the weather warms up. Check out all the things to do and start planning your springtime excursion with family and friends to Washington, DC.
1
Discover free things all spring
Washington, DC features so many free activities during spring, with numerous free events during the National Cherry Blossom Festival, free embassy tours during Passport DC, free blossom viewings all over the city and much more.
2
Celebrate the cherry blossoms
The National Cherry Blossom Festival (March 20 – April 12, 2020) is DC's signature springtime celebration, honoring the gift of the Japanese trees in 1912, as well as their peak bloom. The festival is full of great events, many of which are free to attend. Throughout the spring, many DC-area hotels offer special cherry blossom-themed packages, which, in addition to deals and discounts, may include a free bloom-inspired cocktail, chocolates, meals or more.
3
Attend National Cherry Blossom Festival events
Over the course of three weeks, the National Cherry Blossom Festival offers up a great lineup of events, including the Blossom Kite Festival (March 28), the National Cherry Blossom Festival Parade (April 4) and Petalpalooza (April 11). Get to as many as you can!
4
Get that perfect blossom Instagram photo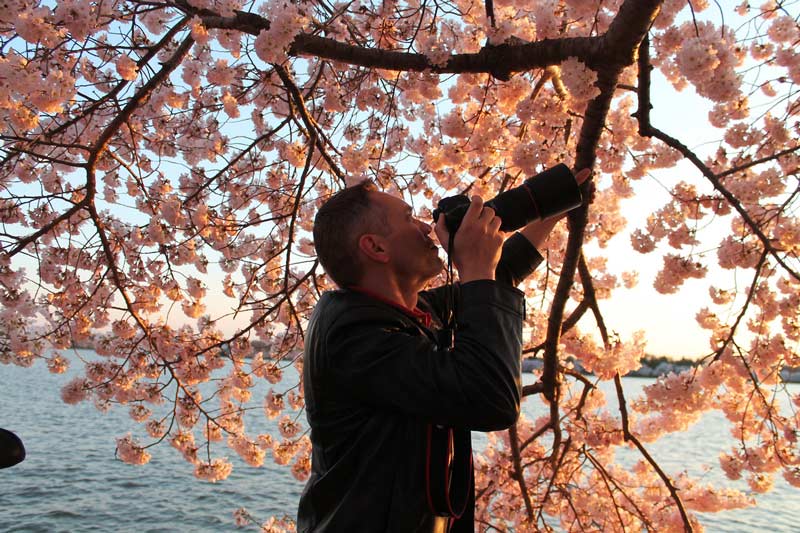 DC is quite the sight to see during the spring, especially with blossoms blooming all over. Discover the best places to photograph the blossoms in the District and you'll come away with an Instagram post that will make your friends jealous.
5
Embrace DC's waterfronts
The nation's capital offers two rivers, the Potomac and Anacostia, that double as recreational playgrounds full of family-friendly outdoor activities. Find out how you can take advantage via kayaking, paddleboarding and so much more.
6
Catch a Washington Nationals game
The Washington Nationals are one of the best teams in baseball, so you're missing out if you don't get out to a game at Nationals Park during your visit. From the incredible talent on the field, which includes superstars Max Scherzer and Juan Soto, to great food and so much more, you can get your baseball fix with flying colors in the District. Nats games are a hot ticket in DC, so make sure to score your exclusive discount today. Just go to the single game tickets page, select the game you wish to attend and enter the promotional code VISITDC.
7
Tour an embassy for free during Passport DC
Passport DC (May 1-31) is an annual celebration of international cultures in DC. Don't miss your two chances to tour an embassy for free: the Around the World Embassy Tour on May 2 and the European Union Open House on May 9.
8
Take part in the DC Bike Ride
Enjoy the only closed-road, car-free bike ride of DC during DC Bike Ride, held in May each year. The family-friendly activity is becoming a springtime favorite in the nation's capital, serving as a great way to embrace DC's outdoor scenery.
9
Go for a run
DC is a haven for outdoor lovers and fitness enthusiasts. There are so many great places to go for a run or a jog, including the National Mall, Rock Creek Park, the Mount Vernon Trail and more. Fitting exercise into your vacation will be no sweat.
10
Head to a rooftop bar for drinks
Springtime is the perfect time to head to a gorgeous rooftop bar, order up some drinks and savor a night in the nation's capital. There are great locales all over the city offering craft cocktails, delicious bar bites and jaw-dropping views.
11
Check out all the colorful things to do in DC
Washington, DC is a city filled with color, from dazzling outdoor murals to can't-miss museum exhibits to its eclectic dining scene. Discover all the ways you can embrace the colorful side of DC during a spring trip.