You are here
Free Things to Do: Events, Festivals & More in Washington, DC
Free Things to Do: Events, Festivals & More in Washington, DC
Whenever you're in Washington, DC, you can plan on enjoying plenty of museum exhibits, events and festivals for free, guaranteed.
With access to free museums, the monuments and memorials, the Library of Congress and more, Washington, DC is unrivaled for its many free attractions. But at any given time, you can also take advantage of free one-of-a-kind events, groundbreaking exhibits and unique festivals, making DC the capital of free events.
Check out the list below for some of the latest free happenings creating buzz around the city.
'Sally Mann: A Thousand Crossings' – Through May 28
This exhibit at the National Gallery of Art is one of the most anticipated of the spring season. In Sally Mann: A Thousand Crossings, some 115 photographs, portraits, landscapes and figurative studies will offer both a sweeping overview of Mann's artistic achievement and a focused exploration on the continuing influence of the American South.
Hours
National Gallery of Art, 6th and Constitution Avenue NW, Washington, DC 20565
• • •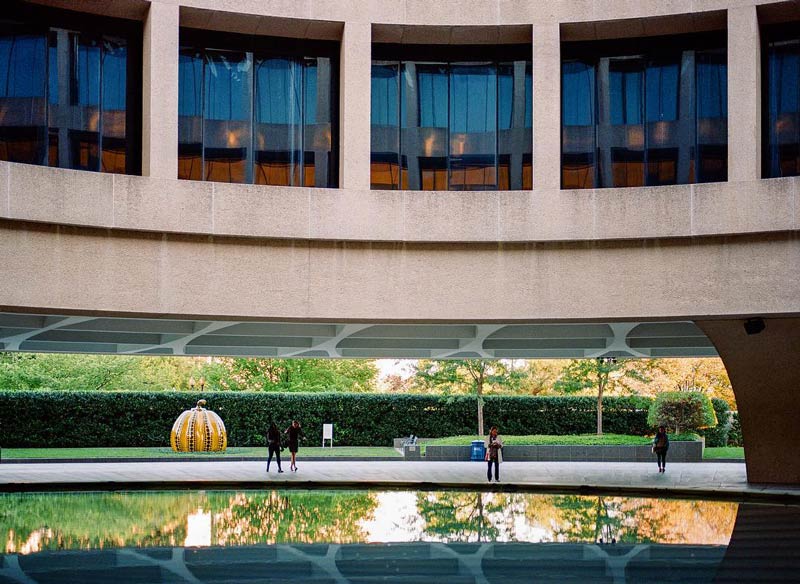 'Tony Lewis: Anthology 2014-2016' – Through May 28
Innovative artist Tony Lewis deconstructed and refashioned hundreds of Calvin and Hobbes strips to create this enthralling collection that will be displayed at the Hirshhorn Museum through May 28. The collage-poems from the Chicago-based artist combine drawings and words to create a vocabulary that lets the viewer construct their own interpretation.
10 a.m. – 5:30 p.m.
Hirshhorn Museum & Sculpture Garden, Independence Avenue and 7th Street SW, Washington, DC 20560
• • •
Passport DC – Through May 31
Have you ever wanted to step foot inside an embassy? During this month-long journey through DC's international pathways, you get two incredible chances to do just that with the Around the World Embassy Tour on May 5 and the European Union Embassies' Open House on May 12. Other unique and popular events during the cultural festival include a Flower Mart at National Cathedral, May 4-5 and the Fiesta Asia Street Fair, May 19.
• • •
'RECOGNIZE' – Through June 3
The National Portrait Gallery turns 50 this year and they want you to pick out the next celebrity who should be featured on their Recognize Wall. Ironically, the three choices are all turning 50 this year as well: Marc Anthony, Daniel Dae Kim and Molly Ringwald. Vote for your favorite and then make sure to check out the display through June 3.
11:30 a.m. – 7 p.m.
National Portrait Gallery, 8th and F Streets NW, Washington, DC 20001
• • •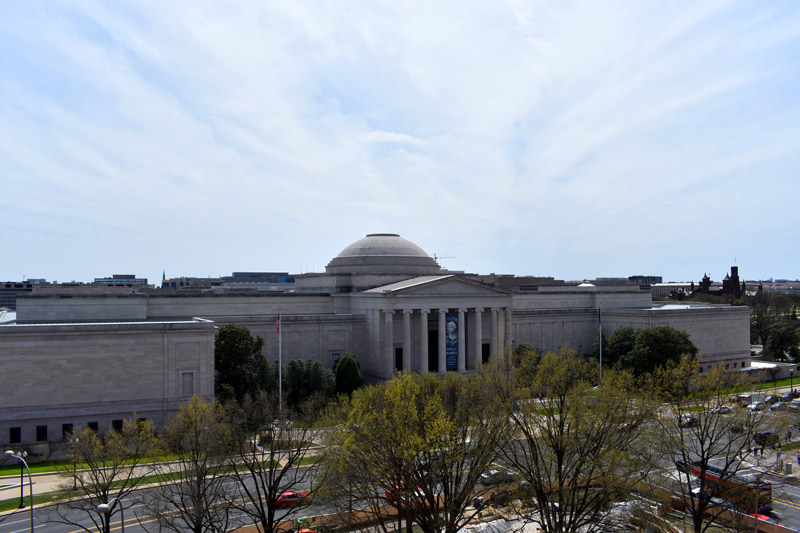 'Cézanne Portraits' – Through July 1
The National Gallery of Art presents the first exhibit devoted to Paul Cézanne's influential and highly regarded portraits. Visitors will be able to immerse themselves in the artist's portrait practice, as the exhibition also features the first full visual account of Cézanne's process for these post-impressionist works. Several of the paintings are exclusive to the Gallery, while some have never been shown in the U.S. before. Expect plenty of attention to be drawn to this exploration of one of history's greatest painters.
Hours
National Gallery of Art, 6th and Constitution Avenue NW, Washington, DC 20565
• • •
'Heavenly Earth: Images of Saint Francis at La Verna' – Through July 8
St. Francis famously received the stigmata at La Verna, and this new exhibit at the National Gallery of Art fully explores the artistic interpretations of this mystical moment. There will also be numerous other examples of Franciscan imagery from the 1400s to the 1700s, all drawn from the Gallery's extensive holdings, that reveal significant artistic developments and important historical context.
Hours
National Gallery of Art, 6th & Constitution Avenue NW, Washington, DC 20565
• • •
'To Dye For: Ikats from Central Asia' – Through July 29
Ikat is a popular type of fabric made in Central Asia. The word means "to tie" in Malaysian, which is appropriate for the technique used to make ikats: threads are tediously patterned by binding and dyeing before being woven together. Over time, ikats have been increasingly used by designers, from couture gowns to T-shirts to sofa coverings. This exhibit at the Freer|Sackler galleries will display roughly 30 ikat hangings and coats, showcasing the technical wizardry and historical prominence of the fabric.
10 a.m. – 5:30 p.m.
Freer|Sackler Galleries, 1050 Independence Avenue SW, Washington, DC 20560
• • •
'Do Ho Suh: Almost Home' – Through Aug. 5
Famous for his use of "fabric architecture," Korean artist Do Ho Suh receives the major exhibition treatment on the East Coast for the first time with this display at the Smithsonian American Art Museum. Almost Home will feature Suh's large-scale installations based on homes where Suh has lived all over the world, eye-catching with their bright colors and intricate detail. The exhibition will also debut a new work that shows Suh's childhood home in Seoul.
11:30 a.m. – 7 p.m.
Smithsonian American Art Museum, 8th and F Streets NW, Washington, DC 20004
• • •
'The Prince and the Shah: Royal Portraits from Qajar Iran' – Through Aug. 5
In 19th century Iran, there were no selfies. Portraits and studio photographs were the only way to convey the appearance of rulers, so royal figures of Qajar such as Fath-Ali Shah (a contemporary of Napoleon) and Nasir al-Din Shah (a contemporary of Queen Victoria) used this form to showcase their grandeur and power. More than 30 pieces from the Freer|Sackler collections make up this exhibit that highlights how Persian artists made nobility shine.
10 a.m. – 5:30 p.m.
Freer|Sackler Galleries, 1050 Independence Avenue SW, Washington, DC 20560
• • •
Jazz in the Garden – Through Aug. 24
Kick back and groove to the music with sangria in hand at Jazz in the Garden on Fridays throughout the summer, held in the National Gallery of Art's Sculpture Garden. An eclectic mix of DC area jazz musicians lend a soundtrack to one of the city's most idyllic scenes set around the sculpture garden's central fountain. This is a free seasonal tradition that you do not want to miss. Check out the lineup and the food and drink offerings.
5 - 8:30 p.m.
National Gallery of Art, 6th and Constitution Avenue NW, Washington, DC 20565
• • •
In the Library: The Richter Archive at 75 – Through Aug. 24
Learn the history and development of the National Gallery of Art's photographic archives with this special exhibit in the museum's library atrium. The George M. Richter Archive of Illustrations on Art arrived at the Gallery in 1943, containing 60,000 photographs that helped form the department of image collections, which is now the largest collection of images of art and architecture in the world.
10 a.m. – 5 p.m. (Monday – Friday)
National Gallery of Art, 6th and Constitution Avenue NW, Washington, DC 20565
• • •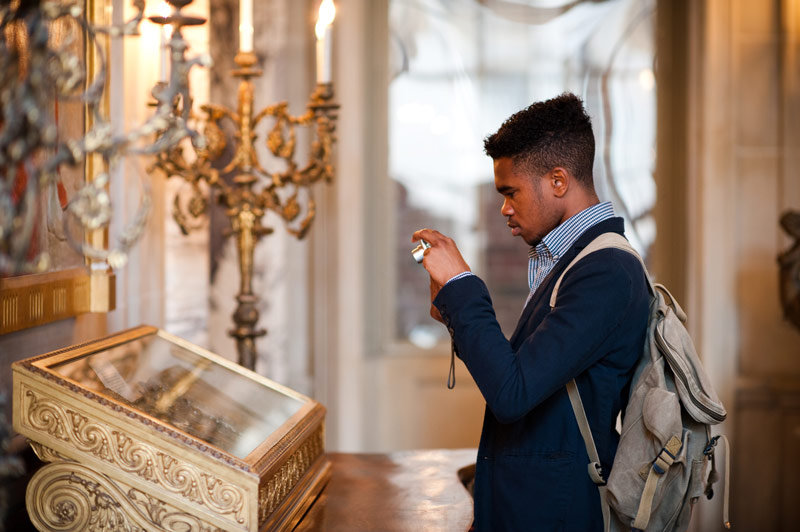 'Alexander Hamilton's American Revolution' – Through Sept. 16
With a particular play about the life of Alexander Hamilton coming to the District this summer, it's an ideal time to learn more about the Founding Father. The Anderson House, operated by The Society of the Cincinnati (Hamilton was an original member and its second president general), will feature this fascinating, detailed exhibit that explores Hamilton's vital role in the Revolutionary War and how this duty influenced his vision of the U.S. and its institutions. Admission is free!
Hours
Anderson House, 2119 Massachusetts Avenue NW, Washington, DC 20008
• • •
'Wall Flowers: Botanical Murals' – Through Oct. 15
The U.S. Botanic Garden presents this colorful new exhibit that may reframe how you view plant life. Large-scale murals from local artists will showcase plants through powerful colors and vibrant detail, highlighting the vital role that plants play in urban environments, not just suburban or rural ones. You'll have a chance to admire botanical art in one of the country's most amazing botanical gardens.
10 a.m. – 5 p.m.
U.S. Botanic Garden, 100 Maryland Avenue SW, Washington, DC 20001
• • •
'Botanical Art Worldwide: America's Flora' – Through Oct. 15
The U.S. Botanic Garden and the American Society of Botanical Artists have teamed up to bring you this juried exhibition of beautiful artwork that depicts native plants. In the Garden's gallery space, you will be able to view 45 original pieces of art, which were juried from a selection of more than 200 entries.
10 a.m. – 5 p.m.
U.S. Botanic Garden, 100 Maryland Avenue SW, Washington, DC 20001
• • •
'UnSeen: Our Past in a New Light, Ken Gonzales-Day and Titus Kaphar' – Through Jan. 6, 2019
Two contemporary artists highlight misrepresentations of minorities in American portraiture in this new National Portrait Gallery exhibit. Ken Gonzales-Day uses photography of sculptures, busts and ethnographic casts to create installations that show how the notion of "Otherness" has become intertwined with race, while Titus Kaphar defaces his paintings to reveal how portraits of American icons have coded racial differences and left out African Americans from their representations.
11:30 a.m. – 7 p.m.
National Portrait Gallery, 8th and F Streets NW, Washington, DC 20001
• • •
'No Spectators: The Art of Burning Man' – Through Jan. 21, 2019
The Renwick Gallery hosts the first major national exhibition to focus on the large-scale participatory work from the annual gathering of bohemians who construct a city of 70,000 in Nevada's Black Rock Desert for one week every year. No Spectators will take over the entire building, even extending outdoors, with sculptures positioned throughout the surrounding neighborhood in parks and on streets in a collaboration between the museum and the Golden Triangle BID. Overall, this extensive exhibit will showcase room-sized installations, costumes, jewelry and more.
10 a.m. – 5:30 p.m.
Renwick Gallery, Pennsylvania Avenue at 17th Street NW, Washington, DC 20006
• • •
'Diane Arbus: A box of ten photographs' – Through Jan. 21, 2019
Diane Arbus was a major figure in the acceptance of photography as a legitimate art form. The portfolio that is the subject of this exhibit at the Smithsonian American Art Museum, A box of ten photographs, was a catalyst for photography's evolution. The exhibition will detail the history of the project, its innovation and how Arbus came to be such a vital artist, even posthumously.
11:30 a.m. – 7 p.m.
Smithsonian American Art Museum, 8th and F Streets NW, Washington, DC 20004
• • •
'Black Out: Silhouettes Then and Now' – Through March 10, 2019
Sharpen your understanding of an understudied art form, from its historical significance to its modern-day application, at this new exhibit from the National Portrait Gallery. Cut paper profiles, known as silhouettes, rose to prominence as a form of portraiture in the 19th century. The exhibition will focus on fascinating pieces from that era, as well as contemporary interpretations of the form from Kara Walker, Kristi Malakoff and Kumi Yamashita, among others.
11:30 a.m. – 7 p.m.
National Portrait Gallery, 8th and F Streets NW, Washington, DC 20001
• • •
'Postmen of the Skies: Celebrating 100 Years of Airmail Service' – Through May 27, 2019
America's fascination with airmail service in the early 20th century will be the focus of this new exhibit at the National Postal Museum. Trace the beginnings of the service, which initially only covered DC, Philadelphia and New York City, to its eventual privatization in 1927, when businesses began building their infrastructure through airmail, which led to the country's commercial aviation industry boom.
10 a.m. – 5:30 p.m.
National Postal Museum, 2 Massachusetts Avenue NE, Washington, DC 20002
• • •
'Alexander Hamilton: Soldier, Secretary, Icon' – May 25 – March 3, 2019
View original mail sent and signed by Alexander Hamilton when he served as the first Secretary of the Treasury in this enthralling exhibit from the National Postal Museum. You'll also be able to see portraits of Hamilton and his contemporaries on stamps, in addition to enjoying interactive elements and educational programming.
10 a.m. – 5:30 p.m.
National Postal Museum, 2 Massachusetts Avenue NE, Washington, DC 20002
• • •
Rolling Thunder Motorcycle Rally – May 27
The Rolling Thunder Motorcycle Rally brings together motorcycle riders from all over the U.S. to honor POWs and MIAs who served their country during the Vietnam War. This "ride for freedom" draws more than 900,000 riders, featuring a route that starts at the Pentagon and winds through West Potomac Park on the National Mall. Thunder Alley opens at 9 a.m., with the run beginning at 12 p.m.
9 a.m.
22nd Street and Constitution Avenue NW, Washington, DC 20037
• • •
National Memorial Day Concert – May 27
PBS's National Memorial Day Concert salutes the sacrifice made by the men and women in uniform, as well as their families. The free annual concert is held on the West Lawn of the U.S. Capitol the day before Memorial Day from 8 - 9:30 p.m. Actors Gary Sinise and Joe Mantegna will host the proceedings, which will feature numerous other celebrity performers.
8 p.m.
West Lawn of the U.S. Capitol, East Capitol Street NE & First Street SE, Washington, DC 20004

No city provides as many world-class activities for free as Washington, DC. Discover 100+ free things to do in the 'Capital of Free!'