Things to Do This Weekend in Washington, DC
Live and virtual events, plus a stay-inside guide for DC music, videos and more for Nov. 20-22
We've got the latest info about what's open and safety guidelines in Washington, DC. As you continue social distancing, we've gathered up some live virtual events and other fun things to do that are going on this weekend. As always, you can also check out tons of on-demand virtual museum tours, neighborhood tours, TV and movies streaming ideas with a DC bent, DC-inspired music playlists, Washington, DC Zoom meeting backgrounds and much more.
Looking for things to do Monday through Thursday? Don't miss things to do this week. And if a DC staycation sounds appealing, check out our Stay Local DC content and deals.
Friday​

Downtown Holiday Market
This free-to-frequent downtown bazaar will expand its space this year to account for social distancing. Centrally located in front of the Smithsonian American Art Museum and National Portrait Gallery, the beloved market will stretch across two blocks of F Street between 7th and 9th streets this year. Scope out eclectic wares from dozens of pop-up tents with seasonally flavored music performed live in the background. Locally roasted coffee and crafted-before-your-eyes mini-doughnuts inspire a cold-weather appetite, creating a holiday atmosphere you won't find anywhere else in DC. Please make sure to read the market's safety information before your visit. There will be one entrance at 8th and F Streets NW and guests will walk one-way through the market, which will be open from Friday through Dec. 23 (closed on Thanksgiving Day, Nov. 30 and Dec. 7 and 14).
12-8 p.m., daily | Free admission | Safety guidelines
F Street between 7th and 9th Streets NW, Washington, DC
• • •

The Tea: Heidi Martin
This free online series from the National Museum of Women in the Arts features women musicians performing original work via live-stream as well as a short interview over tea in which the artist reveals her creative process. November's edition features Heidi Martin, a former finalist in the London International Vocalist Competition and a writer, director and producer for music programs for D.C. and Montgomery County Public Schools.
12-1 p.m. | Free | Live stream​
• • •

DC Cocktail Week
DC restaurants are participating in this celebration of mixology curated by the Restaurant Association Metropolitan Washington through this Sunday. DC Cocktail Week showcases innovative drinks, letting local bartenders put their creative brains to work. These tasty creations are paired with dishes to inspire flavor explosions that you will not want to miss. Deals are applicable to both in-person and carryout dining, and expect an array of exciting virtual events this year.
• • •
Saturday​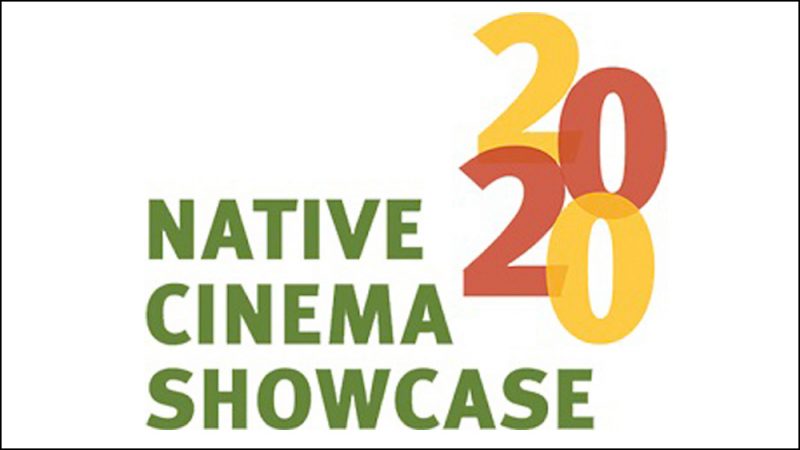 The 20th Annual Native Cinema Showcase
Join the Smithsonian National Museum of the American Indian for the 20th edition of this beloved program that celebrates the best in Native film through Nov. 27. This year's Native Cinema Showcase, which is entirely virtual, features a wide range of new films as well as fan favorites and in-depth conversations with filmmakers. Movies will be released throughout the week and available on demand for a few days, allowing viewers the flexibility to tune in at their leisure.
• • •

DowntownDC Dine Out on 8th Street - Final Weekend
One of the city's most vibrant neighborhoods is hosting a destination streatery through this Sunday. On 8th Street NW, between H and K streets, you will find a plethora of neighborhood eateries offering table service outside, with reservations required, on Friday, Saturday and Sunday. Yes, it's getting colder, but don't fret: the outdoor tents are heated so you can eat in comfort. Social distancing guidelines apply and masks must be worn when not eating or drinking. Tables can host up to a maximum of six people.
12-10 p.m. | More Info
8th Street NW, between H and K streets
• • •

DC Virtual Ride 2020
Through utilization of the Ride Spot app, DC Bike Ride is going fully virtual for 2020! The DC Virtual Ride encourages social distancing by connecting other riders electronically. You can explore local routes and complete goals to unlock a prize, all through Ride Spot. Upon completing registration online, you will receive a Virtual Rider Kit that includes a hydration backpack and a branded, multi-layer face cover. The Virtual Ride runs through this Saturday.
Register
• • •

'The Jookjoynt'
From Woolly Mammoth Theatre Company and Maker's Lab comes this multi-sensory digital experience that will catapult you to another world. The Jookjoynt is a galaxy where poetry, dance, music and numerous forms of artistic expression rule, a space where you can escape the trials and tribulations of 2020 and enjoy riveting creativity and communal vibes. The virtual show runs through Sunday.
Tickets
• • •
Sunday

'RECLAMATION: Recipes, Remedies, and Rituals'
In this new virtual exhibit from the National Museum of Women in the Arts, nine artists share their own kitchen tables, including videos, photographs, stories and recipes. Food is examined as a creative medium and the connective tissue of intergenerational and intercultural experiences. Through a digital archive, the museum will accept your recipes, anecdotes, photos and reflections from your life, in turn creating a massive, communal exhibit that showcases the wonders of family and communal dining. The exhibit will run through Jan. 3, 2021.
More Info
• • •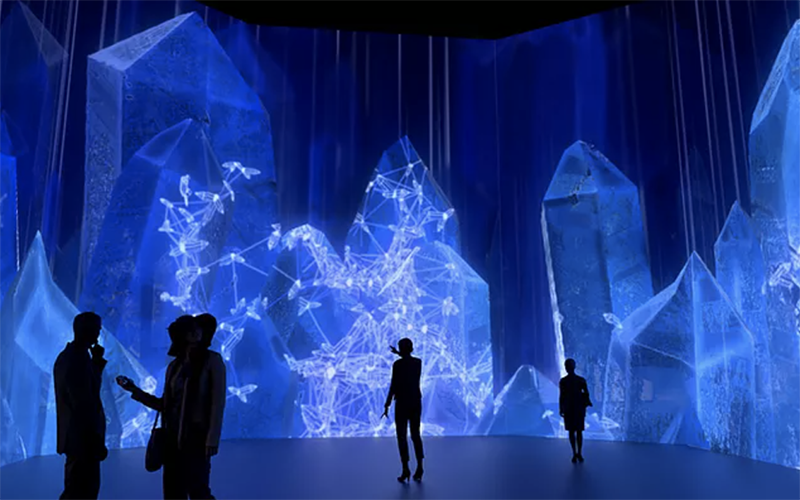 'Crystalline: A Submerge by ARTECHOUSE Experience'
ARTECHOUSE closes out 2020 by focusing on Pantone's Color of the Year: Classic Blue. This new exhibit, which runs through Jan. 3, 2021, dives into blue's connection with earth, crystals and adventure through a wondrous castle. Expect a merging of the surreal and reality as you wander through the castle's rooms, which will be filled with creative curiosities. Make sure to review ARTECHOUSE's COVID-19 procedures before purchasing your ticket to this immersive experience. Consumers can use the code "BLUEDC" for a 10% discount and 40% of proceeds will go to the American Experience Foundation, which enriches the lives of students through inspirational travel experiences and educational opportunities.
10 a.m. - 10 p.m. | Tickets
ARTECHOUSE, 1238 Maryland Avenue SW, Washington, DC 20024
• • •

Visit the reopened National Building Museum Shop
The fascinating gift shop inside the National Building Museum will reopen to the public this Thursday, offering its wide range of building-related goodies just in time for the holidays. Books, toys, design materials and other items will all be available for purchase – just make sure to wear a mask into the shop and maintain social distance. If you sign up to be a member with the National Building Museum, you can access the shop today. Note that the museum itself remains closed to the public.
Thursday – Saturday: 11 a.m. – 3 p.m. | More info & safety guidelines
National Building Museum, 401 F Street NW, Washington, DC 20001
• • •

¡Printing the Revolution! The Rise and Impact of Chicano Graphics, 1965 to Now
This collection of 119 works will showcase the creative activism of Chicano artists through the last 50 years. Beginning in the 1960s, these artists channeled the battle for social progress across anti-war, feminist, LGBTQ+ and civil rights movements into colorful and powerful prints. Since, printmaking has become a progressive and innovative tool for raising political and cultural awareness not just among people of Mexican descent in the U.S., but across the racial spectrum. The Smithsonian American Art Museum hosts this dynamic celebration of activism as art from this Friday through Aug. 8, 2021. Please make sure to follow all of the museum's COVID-19 protocols during your visit, including wearing a face covering.
11:30 a.m. – 7 p.m. | Free timed entry passes | COVID-19 protocols
Smithsonian American Art Museum, 8th and G Streets NW, Washington, DC 20004
​• • •
#DCtogether Photo of the Week
Make sure to share your DC photos with us using #DCtogether, and we may feature yours next month!