11 Things to Do This Weekend in Washington, DC
Our end-of-the-week picks for June 22-24 – including the inaugural By The People festival, a downtown barbecue battle and so much more.
Friday
Nationals Boot Camp
Get your fitness in on a Friday morning with this special offer from the Washington Nationals. This boot camp will feature a circuit-style workout, with sessions led by trainers from VIDA Fitness at The Yards. Feel free to invite your friends! No equipment is necessary and non-glass water bottles are allowed. You'll get to take home a Nats-branded resistance band. Make sure to arrive at least 15 minutes prior to your session.
Session 1: 6-7 a.m. | Session 2: 7:30-8:30 a.m. | Tickets
Nationals Park, 1500 South Capitol Street SE, Washington, DC 20003
• • •
By The People Festival
An inaugural citywide arts festival with free and inclusive activations, By the People celebrates the creative culture of the arts, and the empathy and inclusivity they engender. During the four-day extravaganza that kicks off on Thursday, expect a full-on arts takeover of the District, with innovative music and dance performances, interactive and collaborative displays, art installations in every DC quadrant and late-night museum openings from the National Mall to the neighborhoods. Additional programming includes a civic dialogue series aimed at demonstrating progress between people on opposite sides of an issue, and an augmented reality city-wide art hunt.
More Info
Citywide
• • •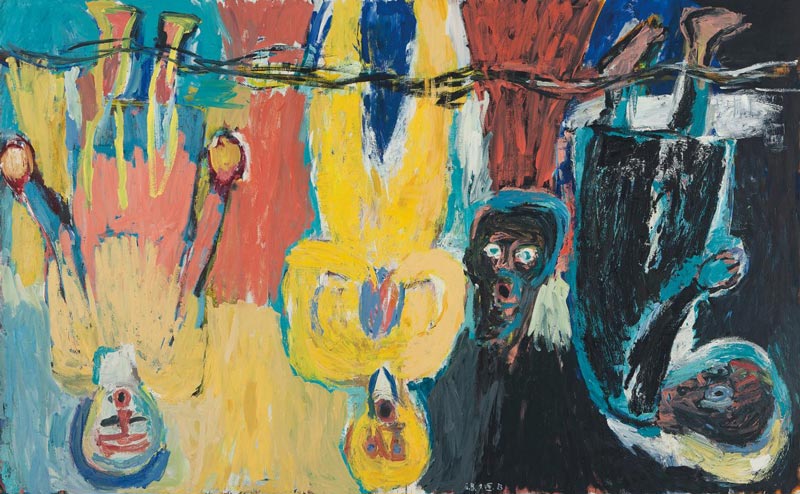 'Baselitz: Six Decades'
In honor of Georg Baselitz's 80th birthday, the Hirshhorn will feature this milestone exhibition of one of Germany's seminal artists, starting Thursday and running through Sept. 16. Six Decades is the first major U.S. retrospective of Baselitz's work in more than 20 years. You'll be able to view more than 100 of his inventive figurative paintings and sculptures across the Hirshhorn's second floor galleries, including famous pieces such as The Naked Man (1962) and Baselitz's upside-down paintings, which gained him international notoriety.
10 a.m. – 5:30 p.m. | Free admission
Hirshhorn Museum and Sculpture Garden, Independence Avenue & 7th Street SW, Washington, DC 20560
Saturday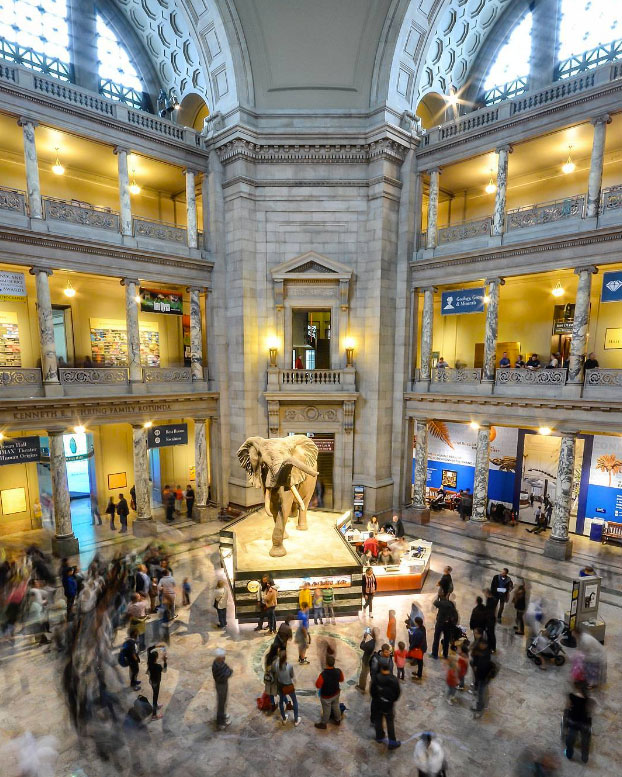 Smithsonian Solstice Saturday
In association with the By the People Festival, Smithsonian will mark the first Saturday of summer by keeping 11 DC sites open until midnight, including the illustrious Castle. The special event will feature an array of programs, performances, discussions, interactive elements and a party vibe that you cannot experience at any other time at these beloved museums.
More Details
• • •
'Does the body rule the mind, or does the mind rule the body?'
Named after a line from a classic song by The Smiths, Does the body marks the first live performance exhibition at the Hirshhorn Museum. Five artists will examine the relationship between the body and identity through different forms of art, including music, comedy, spoken word and dance. The exhibit, which starts this Thursday and runs through Aug. 12, will also feature an ongoing presentation of documentaries and recorded pieces that serve as introductions to Morgan Bassichis, Moriah Evans, Will Rawls, Jen Rosenblit and Mariana Valencia.
10 a.m. – 5:30 p.m. | Free admission
Hirshhorn Museum and Sculpture Garden, Independence Avenue & 7th Street SW, Washington, DC 20560
• • •
Giant National Capital Barbecue Battle
Rib roasters and sauce bosses show off their delicious wares during the Giant National Capital Barbecue Battle this Saturday and Sunday. Pit masters from all 50 states, local restaurants and live music shut down Pennsylvania Avenue between 3rd and 7th streets NW for a lively street party. Cooking demos and free tastings make for a delicious (and filling) experience.
11 a.m. | Tickets
Pennsylvania Avenue between 3rd and 7th Streets NW, Washington, DC 20001
• • •
'Ain't Too Proud – The Life and Times of The Temptations'
If you think the music of The Temptations is fantastic, just wait until you hear their story. The Kennedy Center hosts the East Coast premiere of this pre-Broadway engagement, a musical that will make you want to dance in the aisles (but don't do that). Five kids from Detroit are discovered by the legendary Berry Gordy, then signed to Motown, then launched into an unforgettable career filled with chart-topping hits. Along the way, both friendship and betrayal enter into the story, in addition to civil rights struggles in the country at-large. Don't miss this song-and-dance extravaganza that also offers a captivating tale. The play starts this Tuesday and runs through July 22.
2 p.m. & 8 p.m. | Tickets
The John F. Kennedy Center for the Performing Arts, 2700 F Street NW, Washington, DC 20566
• • •
'Botticelli in the Fire' – Final Weekend
The story of early Renaissance painter Sandro Botticelli is modernized in typical Woolly Mammoth-style in this acclaimed production that concludes its run this Sunday. Botticelli is dedicated to life's pleasures, but while painting The Birth of Venus, his lifestyle is tested by a new populist priest in Lorenzo de Medici's Florence. Sandro is left to choose between his work and the life of his apprentice, one Leonardo Da Vinci. Filled with drama, style and allusions modern politics, Botticelli in the Fire will captivate audiences throughout its run.
3 p.m. & 8 p.m. | Tickets
Woolly Mammoth Theatre Company, 641 D Street NW, Washington, DC 20004
Sunday
'Trevor Paglen: Sites Unseen'
Trevor Paglen captures landscapes unlike any other artist would, incorporating the infrastructure of surveillance into his ground-breaking and sometimes unsettling photographs. This new exhibit at the Smithsonian American Art Museum serves as a mid-career retrospective on Paglen in which his early photographs, recent sculptures and work with artificial intelligence will be featured. Contemplating Paglen's visuals will also have you contemplating the role of privacy in our society, an important, of-the-moment topic. The exhibit runs from this Thursday through Jan. 6, 2019.
11:30 a.m. – 7 p.m. | Free admission
Smithsonian American Art Museum, 8th and F Streets NW, Washington, DC 20004
• • •
Harry Styles
Formerly of the boy band One Direction, Harry Styles has embarked on a riveting solo career after the release of 2017's widely appreciated self-titled debut album. The multitalented singer also starred in Dunkirk, receiving praise for his acting shops as a result. Styles had so much success touring the world that he added 56 new dates, a slate that fortunately includes a visit to DC's Capital One Arena, where he'll be accompanied by special guest Kacey Musgraves.
7 p.m. | Tickets
Capital One Arena, 601 F Street NW, Washington, DC 20004
• • •
Rare Essence
This 18-and-over event brings one of DC's signature bands to the U Street Music Hall. The intimate venue will be perfect for Rare Essence and their inspiring take on go-go, the District's de-facto, go-to sound. Expect non-stop rhythm, infectious sing-alongs and a party-like atmosphere. Rare Essence knows how to fire up and incorporate a crowd. You'll be treated to a distinctly DC experience in the U Street corridor on Sunday night.
7 p.m. | Tickets
U Street Music Hall, 1115 U Street NW, Washington, DC 20009
#MyDCcool Photo of the Week
Make sure to share your scenic photos with us using #MyDCcool, and we may feature yours next week!